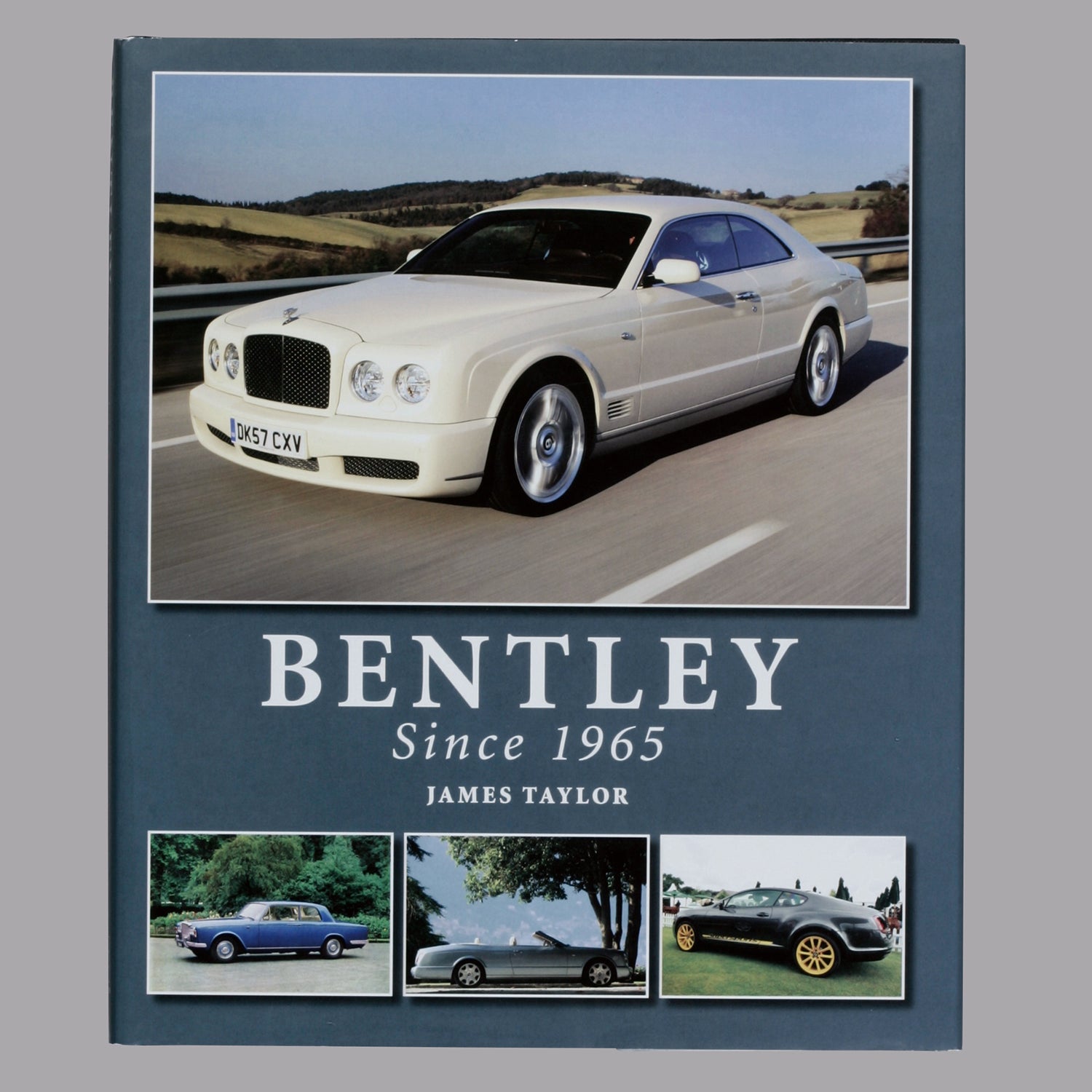 BOOKFILE 06-2 : Bentley Since 1965
The Modern History of Bentley
Bentley's technological modernization was marked by the introduction of the T-series in 1965. Bentley Since 1965 describes this period of innovation and the modern history of Bentley.
text:Hiromi TAKEDA


In 1965, the Bentley T-series was born as the successor to the S-type (S3). The series retained the V8 OHV 6230cc engine that had been used since the S2 as the power unit, but for the first time in Bentley history the chassis was a monocoque body. The rear suspension, which had been leaf-rigid, was now an independent suspension with height adjustment employing Citroen's patented Hydro Pneumatic system. The brakes were also modified from the conventional Hispano-Suiza four-wheel drums with mechanical servos to four-wheel, hydraulically operated discs with hydropneumatics. The new Bentley arrived complete with cutting-edge technology that reversed the marque's conservative traditions.
Bentley Since 1965 considers the titular year, when the T-Type was introduced, as the dawn of the modern Bentley, and it's a concise but measured account of Bentley's history since then. It comprises photographic documents which recount the modern story of Bentley's technological innovations and the upward trajectory towards its current success, along with detailed specification data and historical background for each model.
The T-series Standard Saloon represented a turning point in the history of the T-Series. The Continental, which for a very short time was called the 'Corniche', same as the R-R. The Mulsanne, Eight, and Turbo R, known among fans as the 'SZ Series' due to their model numbers. The Continental R, Continental T, and first-generation Azure, the first modern Bentley models sold exclusively by Bentley. The Arnage series, which remains fresh in our memories. This book describes the lineage of these models and series and more ? from the masterful Continental GT series, which set Bentley on the course to its current prosperity, to today's Mulsanne Saloon ? all with terrific accompanying photographs.The special edition Mulliner model is also introduced, along with a look at the EXP Speed 8's victory at Le Mans in 2003, following Bentley's 70-odd year hiatus from the racing circuit.. This is the perfect book for gaining an understanding of the modern history of Bentley and its honoured place in the present day.


Bentley Since 1965

Author: James Taylor
Publisher: CROWOOD
192 pages / English
Price: \5460


This is a revised version of an article that appeared in Flying B No 006 (2012). The information provided here was accurate at the time of publication.